Top 10 Photoshop Tricks of 2023
Photoshop is a powerful tool for graphic designers, photographers, and digital artists. With each passing year, new features and techniques are introduced to enhance the user experience and expand creative possibilities. In this article, we will explore the top 10 Photoshop tricks of 2023 that can help you take your designs to the next level.
Trick 1: Smart Objects and Smart Filters
Smart Objects and Smart Filters are essential features in Photoshop that allow you to work non-destructively. By converting a layer into a Smart Object, you can apply filters and make adjustments without permanently altering the original image. This flexibility makes it easier to experiment and refine your designs.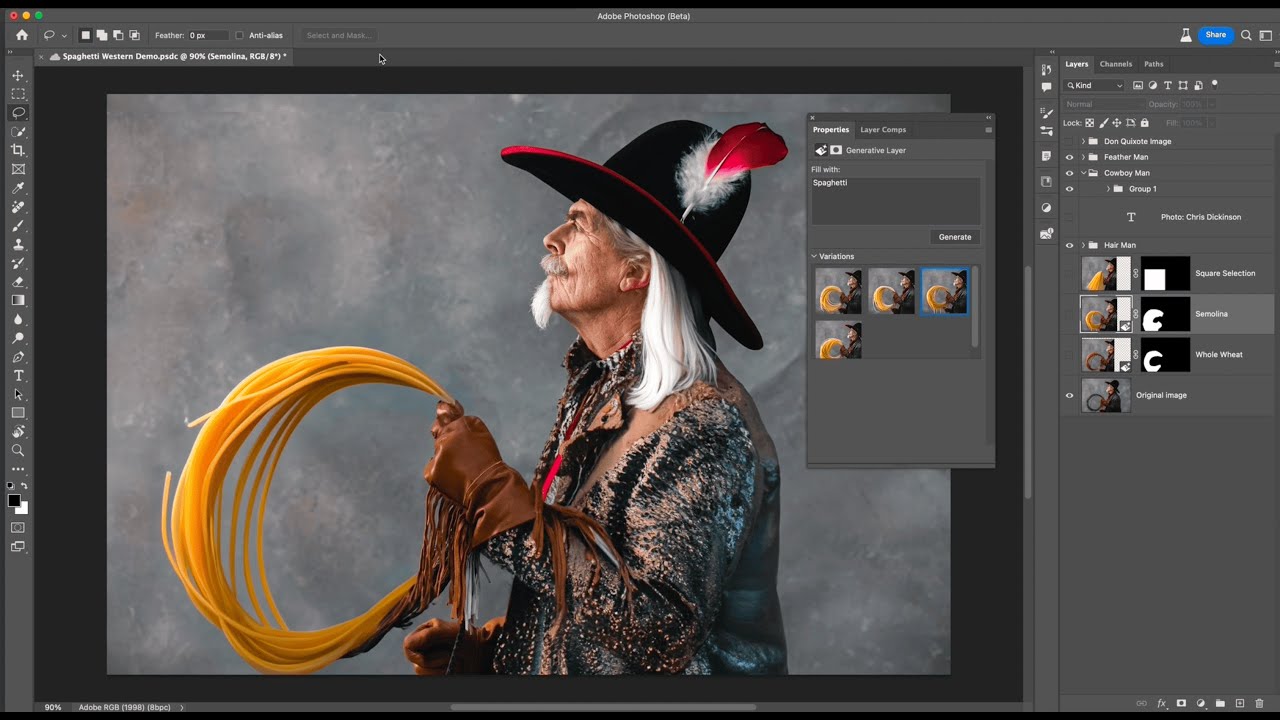 Trick 2: Content-Aware Fill and Healing Brush
The Content-Aware Fill and Healing Brush tools are incredibly useful for removing unwanted elements from your images. Content-Aware Fill intelligently replaces selected areas with content that matches the surrounding background, while the Healing Brush seamlessly blends imperfections for a flawless result.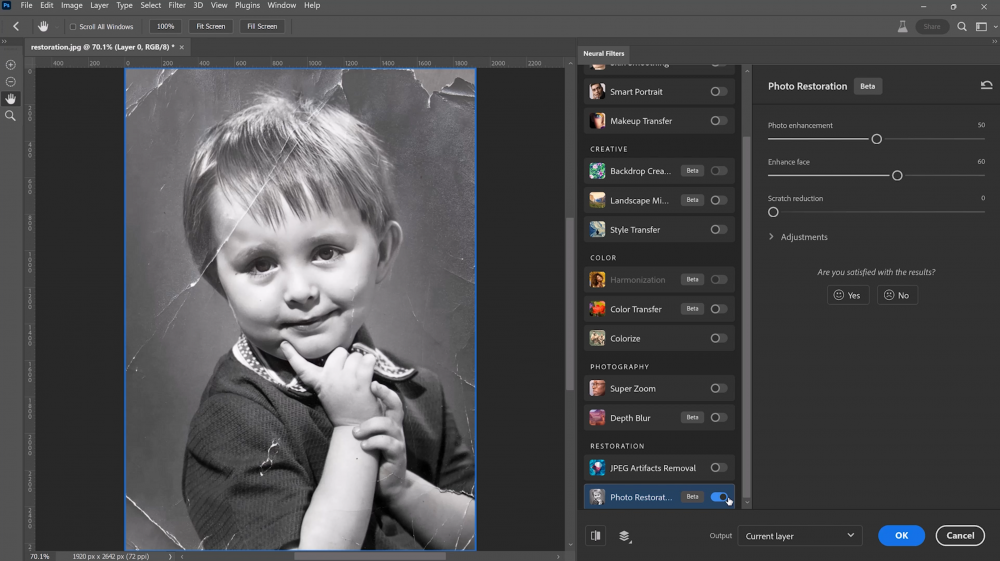 Trick 3: Selective Color Adjustments
Selective color adjustments enable you to make precise changes to specific colors in your images. This powerful tool allows you to enhance or modify individual hues, saturations, and luminance values, giving you complete control over the color palette of your design.
Trick 4: Puppet Warp Tool
The Puppet Warp tool lets you reshape and manipulate objects or figures within an image. By placing pins on specific areas, you can easily bend, rotate, or distort elements to create dynamic compositions or correct distortions in photographs.
Trick 5: Camera RAW Filter
The Camera RAW filter provides advanced editing capabilities, similar to working with raw files in a dedicated RAW editor. With this feature, you can adjust white balance, exposure, highlights, shadows, and more, giving you greater control over the tonal range and overall look of your images.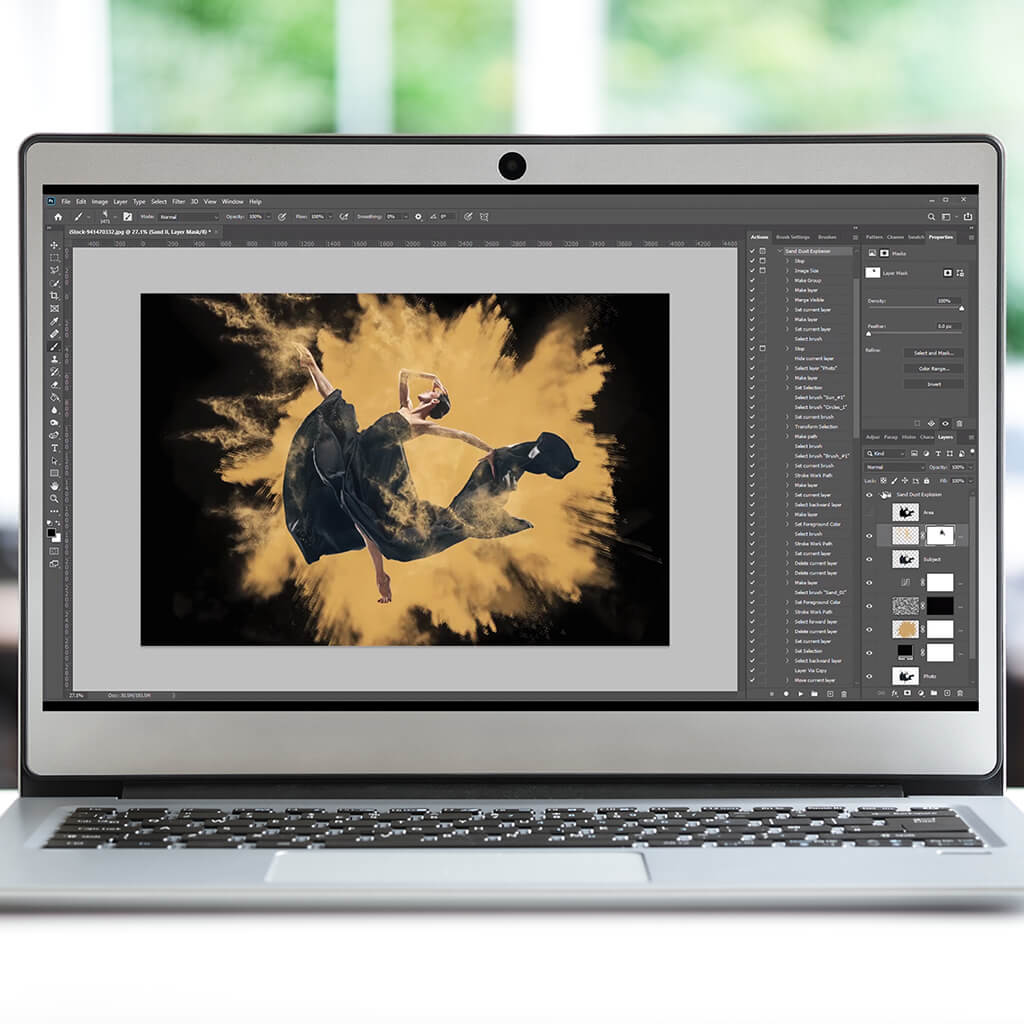 Trick 6: Custom Brushes and Brush Settings
Creating and using custom brushes can add unique textures, patterns, and effects to your designs. Photoshop offers a wide range of brush presets, and you can also create your own brushes using custom shapes or textures. Experimenting with brush settings like opacity, flow, and blending modes further enhances your creative options.
Trick 7: Layer Styles and Blending Modes
Layer styles and blending modes allow you to add depth, texture, and special effects to your designs. With layer styles, you can apply shadows, glows, bevels, and more to individual layers, while blending modes control how different layers interact with each other, resulting in captivating compositions.
Trick 8: Perspective Warp
The Perspective Warp tool enables you to adjust the perspective of an object or scene within an image. Whether you want to correct skewed lines or create surreal effects, this feature gives you the ability to reshape and transform elements to achieve the desired look.
Trick 9: 3D Text and Objects
Photoshop's 3D capabilities have evolved over the years, allowing you to create realistic 3D text and objects. You can apply materials, textures, lighting, and shadows to your 3D elements, giving them depth and making them stand out in your designs.
Trick 10: Artboards and Multiple Documents
Artboards and the ability to work with multiple documents in Photoshop provide a more efficient workflow, especially when working on complex projects. Artboards let you create and manage multiple layouts within a single document, while the ability to have multiple documents open simultaneously enhances productivity and organization.
By leveraging these top 10 Photoshop tricks of 2023, you can elevate your designs, optimize your workflow, and unlock new creative possibilities.
Trick 11: Neural Filters
One of the most exciting additions to Photoshop is the Neural Filters feature. Using advanced machine learning algorithms, Neural Filters allow you to apply various effects and enhancements to your images. From changing facial expressions to age progression, this feature opens up a whole new realm of creative possibilities.
Trick 12: Sky Replacement
With the Sky Replacement feature, you can effortlessly replace the sky in your photographs. Photoshop's intelligent algorithms analyze the image and seamlessly blend the new sky with the existing elements, resulting in realistic and visually captivating compositions.
Trick 13: Super Resolution
Super Resolution is a game-changer for photographers and designers working with low-resolution images. This feature utilizes advanced AI algorithms to enhance the details and sharpness of an image, effectively increasing its resolution without sacrificing quality.
Trick 14: Pattern Preview
Creating patterns in Photoshop is now easier than ever with the Pattern Preview feature. It allows you to visualize how your pattern will look in real-time, making it simple to adjust elements, colors, and scale until you achieve the desired effect.
Trick 15: Discover Panel
The Discover Panel is a valuable addition to Photoshop's interface. It provides curated tutorials, tips, and inspirational content right within the software, helping you explore new techniques, learn time-saving tricks, and stay updated with the latest trends in design.
Trick 16: Depth Blur
Adding depth and dimension to your images is effortless with the Depth Blur feature. By utilizing depth maps or the information from compatible cameras, you can create realistic depth-of-field effects that draw attention to your subject and simulate the characteristics of professional lenses.
Trick 17: Object Selection Tool
The Object Selection Tool is a powerful tool that automates the process of selecting specific objects within an image. Using AI technology, Photoshop can accurately detect and select objects, saving you time and effort when working on complex compositions.
Trick 18: Live Shapes and Corner Options
Photoshop now offers enhanced support for creating and editing vector shapes. Live Shapes allow you to dynamically adjust the shape's properties, such as rounded corners, even after it's been created. The Corner Options feature provides precise control over corner radii, giving your shapes a polished and professional look.
Trick 19: Preset Syncing
If you use Photoshop on multiple devices, Preset Syncing simplifies your workflow by automatically synchronizing your custom presets, brushes, gradients, and patterns across all your devices. This feature ensures that you have access to your personalized tools wherever you work.
Trick 20: Advanced Brush Customization
Photoshop offers extensive options for customizing brushes to suit your artistic needs. From adjusting brush dynamics and blending modes to creating realistic brush strokes with texture and shape dynamics, the advanced brush customization features empower you to unleash your creativity.
By incorporating these new tricks of Photoshop into your workflow, you can enhance your designs, save time, and achieve professional-quality results.
Conclusion
Photoshop continues to be an indispensable tool for designers, photographers, and artists worldwide. The top 10 tricks highlighted in this article represent the cutting-edge features and techniques available in Photoshop in 2023. By mastering these tricks, you can enhance your design skills, boost your creativity, and create stunning visuals that captivate your audience. The tricks highlighted in this article demonstrate the cutting-edge capabilities of Photoshop and how they can elevate your creative projects to new heights.
FAQs
FAQ 1: Can these tricks be applied to older versions of Photoshop?
Most of these tricks can be applied to older versions of Photoshop, although some features may be exclusive to newer versions. It's always recommended to update to the latest version of Photoshop to access the full range of tools and capabilities. Top 10 Photoshop Tricks of 2023 we will discuss.
FAQ 2: Are there any specific requirements to use these tricks?
To use these tricks, you need a basic understanding of Photoshop's interface and tools. Familiarize yourself with the various features mentioned in this article, and practice using them on different projects to enhance your skills.
FAQ 3: Can these tricks be used for professional projects?
Absolutely! These tricks are widely used by professionals in various creative fields. Incorporating them into your professional projects can elevate the quality of your work and help you stand out from the competition.
Top 10 Photoshop Tricks of 2023
FAQ 4: How can I learn more about Photoshop?
There are numerous online resources available to learn more about Photoshop, including tutorials, courses, and forums. Adobe's official website offers comprehensive documentation and tutorials, and other websites and platforms provide a wealth of learning materials created by experts and enthusiasts. Top 10 Photoshop Tricks of 2023.
FAQ 5: Are there any alternatives to Photoshop?
Yes, there are alternative software programs available that offer similar functionality to Photoshop. Some popular alternatives include GIMP, Affinity Photo, and Corel PaintShop Pro. These programs may have different interfaces and workflows, but they provide powerful tools for image editing and manipulation. Top 10 Photoshop Tricks of 2023 is amazing.
Tags (Top 10 Photoshop Tricks of 2023)
photoshop tutorial,photoshop 2023,photoshop,adobe photoshop,photoshop cc 2023,photoshop tutorial 2023,photoshop tricks,learn photoshop,photoshop tips and tricks,photoshop tutorials,photoshop tutorial for beginners,photoshop editing,how to use photoshop,adobe photoshop 2023,photoshop cc,cool photoshop tricks,photoshop 2022,photoshop 2023 new features,top 5 photoshop tips & tricks 2023,tips and tricks of photoshop,10 photoshop tips and tricks, Top 10 Photoshop Tricks of 2023